Books, Calendars, and Prints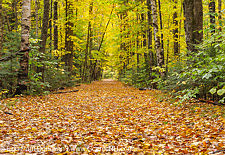 Lincoln Woods Trail - White Mountains, NH The above shot is one of five images that is currently on display at the Lincoln, New Hampshire library. The prints represent the White Mountains and will be on display for the next few months. For this display, I decided that it would be a good time to try a fairly new product that I have been interested in called the DuraPlaq. The DuraPlaq is an unique system in where the print and ...
Calla Lilies The Boulders at RiverWoods, Exeter - I spent Tuesday of this week in Exeter, New Hampshire for an artist reception and the grand opening of "The Boulders" at RiverWoods, a community designed using green principles. Green principles minimize the impact on our environment. A large selection of my images are part of The Boulders permanent print collection. The included images are a small selection of prints now hanging on the Boulder's walls ...