Posts Tagged:

19th century railroading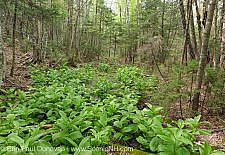 Abandoned Railroad Beds, White Mountains - From the late 1800s to the early 1900s railroading was a way of life in the New Hampshire White Mountains, and timber barons dominated. You would think that after all these years no evidence of this era would exist, but it does. If you are a conservation or environmental photographer, some part of the railroading era will.....[Continue reading] ...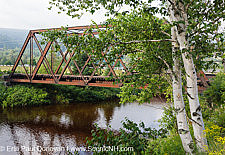 Boston & Maine Railroad, Mt Washington Branch - Built by the Boston, Concord & Montreal Railroad, the thirteen and a half mile long Mt Washington Branch was completed in 1874. This branch began at Wing Road in Bethlehem, New Hampshire and ended just east of Fabayns in Bretton Woods. The railroad would be leased to the Boston & Maine Railroad in 1895...[Continue reading] ...