Posts Tagged:

boston & maine railroad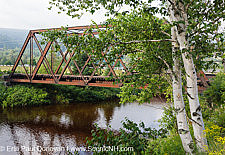 Boston & Maine Railroad, Mt Washington Branch - Built by the Boston, Concord & Montreal Railroad, the thirteen and a half mile long Mt Washington Branch was completed in 1874. This branch began at Wing Road in Bethlehem, New Hampshire and ended just east of Fabayns in Bretton Woods. The railroad would be leased to the Boston & Maine Railroad in 1895...[Continue reading] ...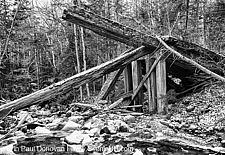 Boston and Maine Railroad - Mt Washington Branch Favorite 5 Black & White images of 2012 - A few weeks ago I posted my 10 favorite images from 2012. What I did not include were any black & white images, so here is my favorite black & white images from 2012. During the film days, I shot roll after roll of AGFA Scala, and I have no idea why I drifted away from this process. I plan on shooting more ...