Posts Tagged:

jefferson notch road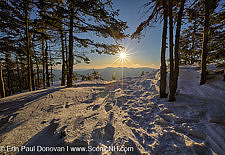 March History, White Mountains - When it comes to the history of the New Hampshire White Mountains, throughout the years, March was an active month. In fact, so many historical events took place during this month listing all of them would require more time than I have. So included here are just a few interesting events that happened...[Continue reading] ...
Scenic Backroads, White Mountains - With the autumn season near, this is a great time to start planning photo excursions into the White Mountains. I have been traveling the backroads of New Hampshire for many years, and always find interesting subject matter along them to photograph. From a photographer's viewpoint, I find autumn to be the best time to explore them. And the history attached to some....[Continue reading] ...