Posts Tagged:

Mt Willard Section House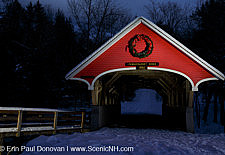 December History White Mountains – Here in the White Mountains, December is an exciting month. The ski mountains open for business, hikers are preparing for the official kickoff of the winter hiking season, and snowmobiles are being tuned up. If you enjoy the outdoors, winter is a great time to explore the region....[Continue reading] ...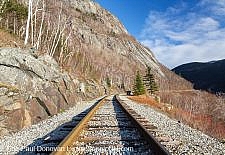 Mt Willard Section House, Crawford Notch - Above is the historic Mt Willard Section House (c. 1900) and the Willey Brook Bridge along the old Maine Central Railroad in Crawford Notch, New Hampshire. Completed in August 1875 by the Portland & Ogdensburg Railroad, the building of this railroad was an amazing accomplishment in the 1800s, but to also build a house on the edge of it makes this an incredible story...[Continue reading] ...