Photography Projects
Our projects focus on land conservation, historic preservation and creating awareness for environmental stewardship in the New Hampshire White Mountains. And they range from documenting forgotten historical sites to human impact issues, and many projects involve repeat photography (photo monitoring). Repeat photography creates a visual journal of a location that is undergoing changes and helps identify issues that may not be immediately obvious from just one or two visits to a location.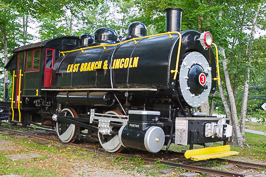 East Branch & Lincoln Railroad
This book project focuses on the landscape of the East Branch & Lincoln Railroad in its current state. Built by the timber baron James E. Henry, this was a logging railroad in operation from 1893-1948 in the New Hampshire White Mountains. Much of the railroad was located in today's Pemigewasset Wilderness. Once known as Henry's Woods, the 45,000-acres that make up the Pemigewasset Wilderness is a backcountry hikers paradise. Almost every trail in this wilderness designated area follows or utilizes sections of the East Branch & Lincoln Railroad. With the use of black and white photographs, and color photographs this book explores the history of the East Branch & Lincoln Railroad while showcasing the abandoned logging railroad as it looks today. This photo driven book will be available in the summer of 2018. [Read more] | [View photos].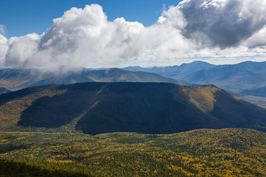 Definition of Wilderness
This project is part of the East Branch & Lincoln Railroad project (above), and it focuses on creating awareness for how designated wilderness areas (in particular the Pemigewasset Wilderness) in New Hampshire are managed. Designated wildernesses area governed under the National Wilderness Preservation System and the Wilderness Act of 1964. And they have the highest level of protection for federal lands. It is important that outdoor enthusiasts understand that the six designated wilderness areas in the White Mountain National Forest are managed differently than the rest of the National Forest. One of the biggest misconceptions of designated wilderness areas is that trail work is not allowed in these areas. Trail work is done in these areas only it is minimal and done in a way, so it looks natural. [Read more] | [View photos].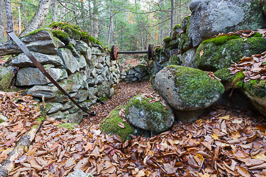 Abandoned Settlements
This is a long term documentary project that focuses on the abandoned villages, granite quarries, lost mountain settlements, and forgotten 19th century hill farming communities that are scattered throughout the New Hampshire White Mountains. Many of these communities were abandoned in the early 1900s. And today the cellar holes, graveyards, and stone walls that remain in the forest help tell the story of a long forgotten era. The intent of this project is to create awareness for historical preservation in the White Mountain National Forest. Example settlements include the Thornton Gore hill farming community, the village of Livermore, and the Redstone Granite Quarry. This project is currently on hold until the summer of 2018, but you are welcome to view what we have done so far. [Read more].
Human Impact, Mt Tecumseh
This documentary work focuses on Mt Tecumseh in the New Hampshire White Mountains. Up until 2011, this was a dormant mountain, but something changed, and there has been an array of issues. A few of the more concerning issues include poor trail stewardship practices, vandalism on the summit that could be damaging rare bird habitat, and an excessive amount of stonework done on the trail. Since 2011, I have been documenting the mountain, and these photographs tell the story. However, in this new era of conservation and hiking, there are two viewpoints; Some hikers support this type of impact to the environment, while other hikers do not. The information included with this work is based on leave no trace principles, low-impact trail building practices, and communications with Forest Service. [Read more].