ScenicNH Photography Image Archive
A New England abandoned, conservation, and environmental stock photography library representing the work of New Hampshire professional photographer, writer, and author Erin Paul Donovan. We supply photos to advertising, book, calendar, and magazine publishers; and for conservation campaigns.
Erin Paul specializes in environmental conservation and historic preservation photography, mainly in the White Mountains region of New Hampshire; with the use of photography and writing, he creates awareness for land conservation and tells the story of abandoned places and forgotten historical sites.
Take some time to explore our extensive image collection of the New Hampshire White Mountains and New England region. Fresh and unique landscape scenes of the White Mountains are added monthly.
Read more
License Stock Images 24/7
License images twenty-four seven for advertising, editorial and commercial publications using our automated e-commerce system.
Free image research, free price quotes, and bulk image licensing opportunities are available for large projects.
Contact Erin Paul anytime with image requests or to discuss assignments and projects.
Photo Buyers
Search for Photos
East Branch & Lincoln Book

Purchase our photo history book on the abandoned East Branch & Lincoln Railroad (1893-1948)
Purchase here
Contact
ScenicNH Photography LLC
Attn: Erin Paul Donovan
Bethlehem, New Hampshire
Email: info@scenicnh.com
Phone: 603.540.5756



Send a message
Latest Article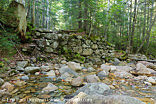 Redrock Brook, Franconia Brook Trail
Continue reading
White Mountains History