Posts Tagged:

mount washington cog railway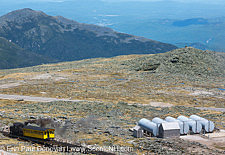 Cog Railway Hotel Proposal, Mount Washington - The owner of the Mount Washington Cog Railway is again proposing a restaurant and hotel accommodations on New Hampshire's Mount Washington. However, this project is a little different than the 35-room hotel proposal he made a few years ago. The Cog Railway owns a 99-foot-wide strip of land that straddles the railroad from the Cog Railway Station to the summit of Mount Washington. These accommodations would be built within this strip of land, ...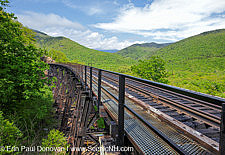 June History, White Mountains - Many photographers love visiting the New Hampshire White Mountains during June. This time of year, the subject matter is endless, and photographers can shoot from sunrise to sunset. And with Covid restrictions being eased, the region will be filled with busy photographers this month. If there is one drawback, it's the bugs. They can be awful this time of year!..[Continue reading] ...