Posts Tagged:

sustainable trail work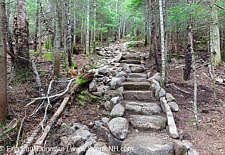 Mt. Tecumseh Trail, New Hampshire - This photography focuses on trail work. Since 2011, there has been an excessive amount of stonework done on the Mt. Tecumseh Trail. Sections of trail where four or five stone steps would have done the job have been transformed into one hundred foot long elaborate, unnatural looking, staircases. Trail stewardship groups preach that low-impact trail work entails building stonework in such a way that it looks natural and blends into nature, and man's impact ...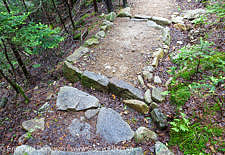 Sustainable Trail Work, White Mountains - Here in New Hampshire, all we hear about is environmental friendly and sustainable trail work. And how important it is to conserve the trails for future generations. As an environmental photographer, I support this approach to preserving the trail system. And up until a few years ago, I have always believed that the organizations maintaining our trails practiced what they preached...[Continue reading] ...