Logging Railroads, White Mountains
Logging railroads in the New Hampshire White Mountains date back to the 1870s, when the first logging railroad to operate in the White Mountains was built – the John's River Railroad. Some railroads lasted only for a few years, while others, such as the legendary East Branch & Lincoln Railroad, lasted many years. Now in the 21st-century, some consider the railroad logging era to be the most interesting part of White Mountains history. This work focuses on the history of these abandoned logging railroads, and it also showcases them in their current state.
---
Books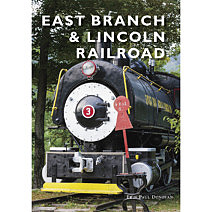 by Erin Paul Donovan With the use of black and white and color photographs, this book explores the history of the East Branch & Lincoln Railroad, while showing the abandoned ...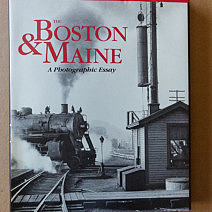 The Boston & Maine: A Photographic Essay by Philip Ross Hastings. This 206 page book was published by Locomotive & Railway Preservation in 1989. It looks to be a first ...
Back to White Mountains Railroad page
Notes:
• ScenicNH Photography is in the business of photography. And with the use of photography, we create awareness for historic preservation.
• This is a work in progress and subject to errors and omissions.
• We do not give directions to logging camp locations, so please do not send us an email asking where Camp 23A of the East Branch & Lincoln is.
• Being history related, years of operation and length of track vary greatly from historian to historian, so please keep this in mind when viewing the above information.
• As you explore the historical sites in New Hampshire, keep in mind the removal of historic artifacts from federal lands without a permit is a violation of federal law.
• See more of our ongoing history work at the projects page.